ABOUT ME
Welcome on my academic personal website! Here, I would like to introduce myself, but first, let's talk about my personal interests too. Basically, I like sports, with my favorite one being orienteering, where I run for a club OK Kamenice. I have spent plenty of my free time running in forests, I find it just so much fun and I can only recommend it :). In winter, cross-country skiing is at the top of my ladder of favourite activities. I regularly train with the cross-country skiing team of MFF. We finished 3rd in the team race Krkonošská 70 in 2019. However, we are very amateurish and everyone is welcome to join us :) (we train on Thursdays, 19:00 in the Karlín gym). Finally, I play 5-a-side football with my mates from high school for a team called Pivson a Pofel, we are currently in the 4th division of the Hanspaulka league.
Czech Academic Championship, Suchdol, June 2017.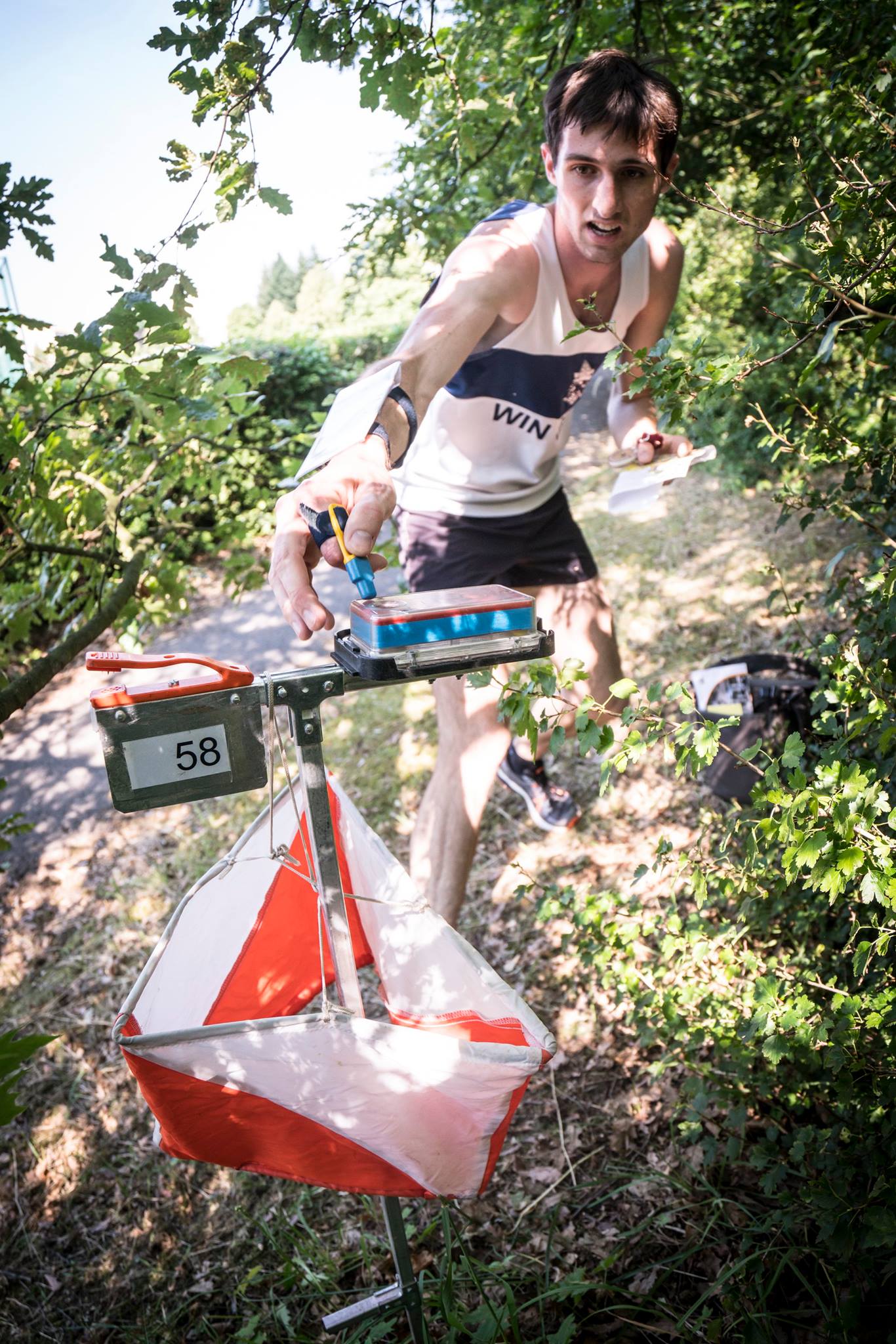 Coming back to my academic profile, I started devoting some extra free time to mathematics during my high school studies. I did a bit of mathematical olympiad and PraSe, which served as good preparations for my university studies. I began my bachelor degree in General Mathematics in September 2012 and I finished it three years later in June 2015, when I defended my bachelor thesis Finite Mixture Models, supervised by doc. RNDr. Arnošt Komárek, PhD. After that, I left for a semestr to Australia to study at the University of Queensland in an exchange programme with Charles University. I was very grateful for this opportunity, as this stay turned out to be priceless to me. I wrote a blog during my time there, which can be viewed here, if you are interested :-). I feel it is little bit sad that MFF UK does not offer good conditions to students for going for one term abroad and consequently only minority of students experience such a stay. I did my master studies from July 2015 to June 2017 at MFF and I focused on statistics, econometrics and optimization. The latter was subject of my master thesis named Stochastic Programming Problems in Asset-Liability Management, supervised by doc. RNDr. Ing. Miloš Kopa PhD. I found this area very interesting in both theoretical level as well as in its practical application so I was very happy when me and doc. Kopa agreed about my PhD studies on a topic of stochastic programming models and their financial applications. I started my PhD studies in October 2017 and finished 4 years later, in December 2021. During that time, I visited numerous conferences which was such a great experience, and worked on my research, which will be one day, hopefully, summarized in three decent papers.