Welcome Party
Date: Monday, August 25, after lectures (18:00 - 20:00).
Place: Student refectory at the student hostel in Troja (Pátkova 3, Praha 8).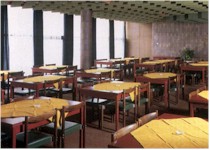 Accompanying persons are welcomed, their participation is included in the Conference dinner fee.
Excursion + Conference Dinner
Date: Thursday, August 28, 15:00-22:00.
In the afternoon a trip in Prague will be organized starting with the funicular railway to Petřín, sightseeings, a short walk to Strahov, sightseeing again and ending with Conference dinner.
Excursion will start from accommodation facilities Karolinum (Celetná 14 - guide Saxl) and Dlouhá 17 (guide Rataj) at 15:00, from Student hostel Troja (Pátkova 3 - guide Prokešová) at 14:45 towards the bottom station of the funicular railway to Petřín.
The Conference Dinner starts at 18:30 in Klášterní restaurace (blue circle), Strahovské nádvoří 302, Praha 1. It is near the tram stop Pohořelec which is accessible by trams 22 and 23 from underground stations Malostranská (line A) or Národní třída (line B).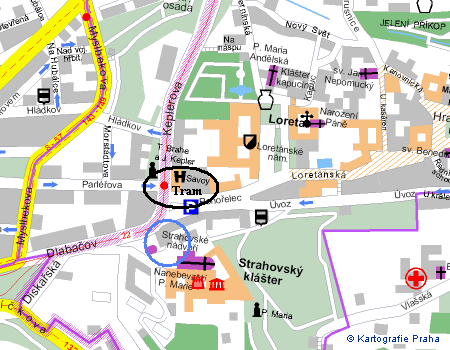 | | | |
| --- | --- | --- |
| | | |
| | Petřín tower | Strahov monastery |