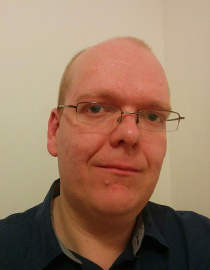 ORCID:
0000-0002-7314-3120

Google
Scholar
Room: K462
Phone: +420 2 2191 3375
Email: congreve[at]karlin.mff.cuni.cz
About Me
I am currently an Assistant Professor in the Department of Numerical Mathematics at Charles University in Prague, and a member of the MathMAC (University center for mathematical modeling, applied analysis and computational mathematics) project.
Research Interests
Numerical methods for PDEs
Finite element methods
Discontinuous Galerkin methods
Nonlinear PDEs
Helmholtz equation
Two-grid methods
A posteriori error analysis
hp-adaptive mesh refinement
Domain decomposition methods
Scientific computing
Projects
PRIMUS 22/SCI/014: September 2022 – August 2025

Starting September 2022 I will be Principal Investigator on the PRIMUS project "Agglomeration and refinement of polytopic meshes for virtual element and discontinuous Galerkin finite element methods". We are currently looking for two Ph.D. students and one postdoc for this project. See the project webpage for more details.
Academic History
July 2019 – Present: Assistant Professor

Department of Numerical Mathematics, Charles University, Prague, Czech Republic

18th March 2019 – 8th June 2019: Visiting Research Fellow

Academic Host: E. Spence

November 2014 – February 2019: University Assistant (Postdoc)

Fakultät für Mathematik, Universität Wien, Austria
Supervisor: I. Perugia

September 2013 – October 2014: Postdoc

Mathematisches Institut, Universität Bern, Switzerland
Supervisor: T. P. Wihler

September 2010 – August 2013: Ph.D. Mathematics

Supervisor: P. Houston

September 2009 – October 2010: M.Sc. Scientific Computation with Industrial Mathematics

Thesis: A posteriori error analysis of hp-adaptive finite element methods for second-order quasi-linear PDEs
Supervisor: P. Houston
Professional Memberships